Geology MS students take home Grand Prizes at Graduate Student Symposium
Fri, 10/19/2018 - 12:05pm
Two Geology MS students in the School of Geosciences, Jamie Vornlocher and Robert Narmour, were each awarded "Grand Prize" for their research presentations at the 18th Graduate Student Symposium at UL Lafayette.
Jamie won for her poster titled, "An assessment of monsoon variability under elevated atmospheric carbon dioxide levels." Learn more about Jamie's research.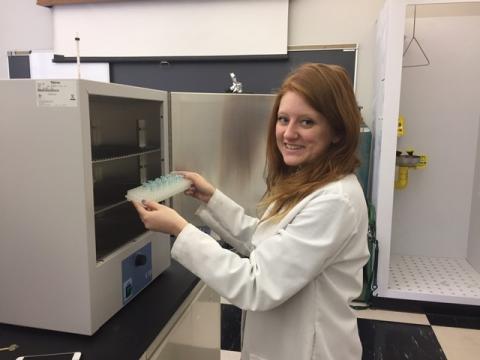 Robert won for his talk titled, "Extreme precipitation events recorded in the oxygen isotope composition of tree-ring cellulose." Learn more about Robert's research.